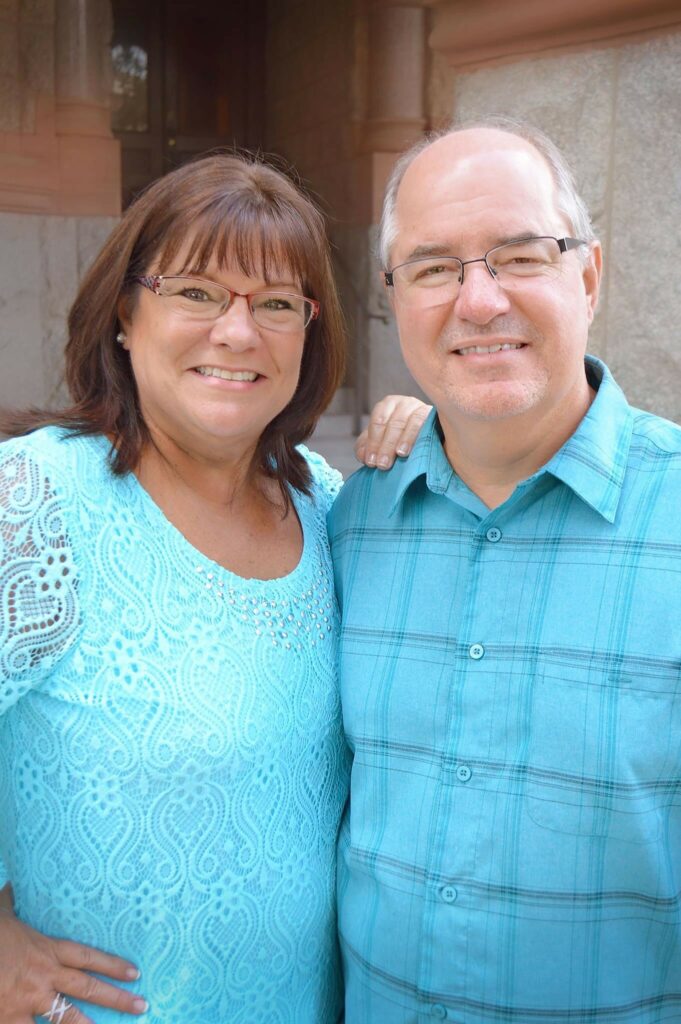 Bob & Dianna Ericsson
Association of Baptists for World Evangelism
November 2020
Un-Halloween Masks
On Sunday afternoon, October 25, a bunch of us jumped on our yellow church bus to take candy treats to all of our children and youth contacts. We wore masks, but not Halloween masks, surgical masks.  Every bag of goodies included a gospel tract and a bi-lingual letter from Pastor Bob.  We delivered bags of candy to their homes and enjoyed talking with their parents, of course, with the compulsory social distancing. 
ESL Outreach
Classes have started. So far, we only have returning students in the English class. We were delighted when one of our ESL students brought her teenage son to participate in our student ministries. We have not had a single nibble from prospective students. Coronavirus has made a lot of people very shy about trying face to face classes.
A Fun Missions Project
We packed Christmas shoe boxes to send all over the world.  This was the first Operation Christmas Child for both our English and Spanish speakers.  Each box opens the door for the gospel all over the world, sometimes in places that are closed to missionary efforts.  It is a fun way to share the gospel and our church enjoyed it.  On November 8, we piled the boxes in the front of our auditorium and prayed for God to use them to change the lives of the children who would receive them and their families.
Please pray for:
The salvation of ESL students
The spiritual growth of the believers whom we serve
Give thanks for:
God's provision and protection
That He uses us in His service
That the gospel runs unhindered by COVID-19
We thank God for you
1 Thessalonians 1:2-3 We give thanks to God always for you all, making mention of you in our prayers;
Remembering without ceasing your work of faith, and labour of love, and patience of hope in our
Lord Jesus Christ, in the sight of God and our Father;