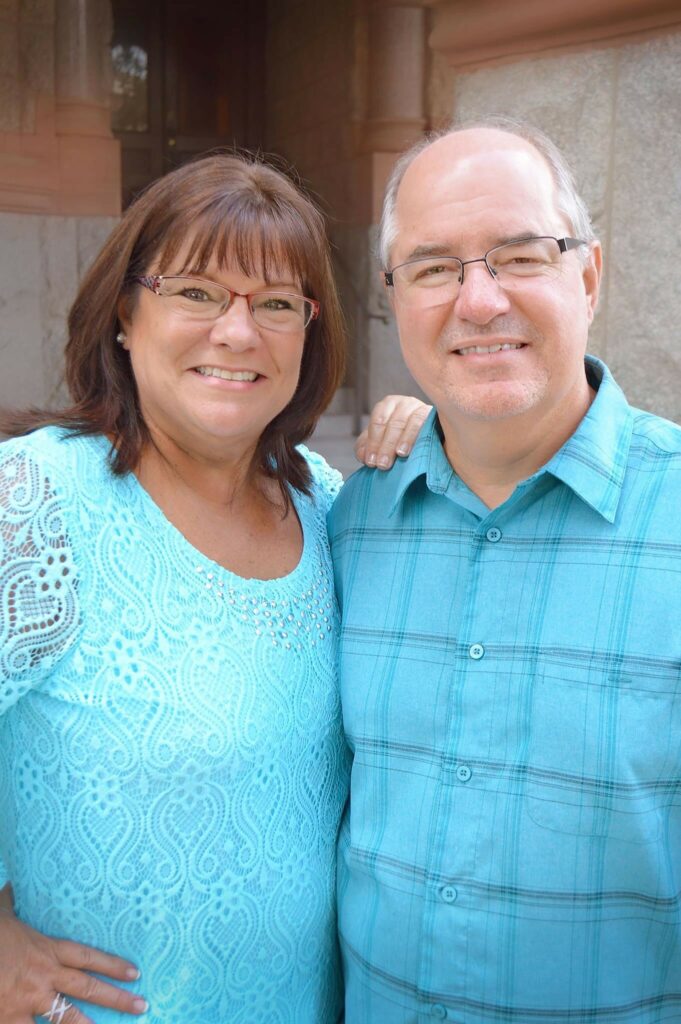 Bob & Dianna Ericsson
Association of Baptists for World Evangelism
November 2022
Bob & Diana Ericsson, TX
Happy Thanksgiving!
How supremely blessed we are! As children of our Heavenly Father, we know the Giver of every good gift. We can say "thank you" Father, for earthly blessings beyond counting and for the even more important and eternal spiritual riches in Christ.
The Blessing of Fellow Laborers
Jesus taught us to pray for laborers for the harvest. Recently, Bob has enjoyed serving with one of the men, Mario, in our church. He was interested in giving the "enseñanza" (teaching) in our church service. He will give his message on December 4th. Although we selected the date months ago, it turns out to be perfect timing. Bob's next chemo infusion will be a few days before the Sunday that Mario will be teaching. The nausea and strongest side effects last through the weekend and then the next week. After the last 2 infusions, Sundays were a struggle as Bob was still a "little green around the gills" from the treatment. December 4th is the Sunday that follows the infusion and having help for that day is another blessing and reminder that God's timing is so much better than our own.
Blessings in Bob's Cancer Journey
Are there any possible blessings while walking through cancer treatments? Yes! The first blessing is that we are not alone in the journey. So many have called, texted, written, sent meals, given, and communicated with us to show that they are with us in the trenches. Our second blessing is the inspiration it has given for others to step up to service for the Lord after seeing how sickness struck the shepherd. Thirdly, the normal health Bob enjoys in the week before chemo is thoroughly enjoyed. In those times, cancer and chemo seem very far away. Blessing number four has been the generosity of friends, family, and partners in missions. Treating cancer and managing the treatment schedule is not cheap. We received sufficient funds to pay for all of Bob's deductible and out-of-pocket medical expenses – $6000! We are blown away by the generosity shown by so many we are blessed to know. And our last blessing? He hasn't lost his hair yet!
Update on Bob's Health
As of now, Bob has completed 2 chemotherapy infusions. The infusions were originally scheduled for Mondays but were switched to Wednesdays. During the infusions Bob spends 3-4 hours in the chair at the cancer center and then carries a pump for 2 more days at home through Friday. The nausea and other side effects begin around Wednesday evening. Besides the nausea, fatigue and general listlessness, some of the other side effects are quite odd. Bob's hands get really cold, and he cannot touch anything cold without feeling like he's being burned. Along with that, he cannot drink anything cold because it produces stabbing and choking sensations in his throat. It only took one time of forgetting to make this adjustment permanent in Bob's mind. This reaction makes hydrating, an indispensable part of recovery, challenging to say the least. We've been exploring the world of hot teas and warm drinks to replace the cold drinks. Speaking of blessings, Bob also got a slight reprieve because of the cancer center holiday schedule – no chemo until after Thanksgiving! The energy and appetite are two welcome guests for the holiday season. At the moment, he is also recovering from an uninvited cold. For that, especially with a compromised immune system, he needs your continued prayers for recovery with no infections.
Christmas gifts – Attention: Important Info for Personal Gifts
Many of you have the beautiful tradition of sending personal Christmas gifts to missionaries. We have been instructed by ABWE to route those gifts directly to us at our home address listed below instead of through ABWE. Please send any not-for-ministry gift to us directly by mail.
Prayer Requests
For God's work to thrive despite health challenges.
Bob's health-chemo to kill cancer in his liver and shrink the tumor, strength as he continues to preach weekly and minister, mild side effects from the chemotherapy, and strong health with the weakened immune system that accompanies therapy. The upcoming chemo dates are: November 30th and December 14th.
Mario, as he ministers Dec 4. This will be a first for him.
Growth of some of our college students as we seek to mentor them.
Thank you for faithfully praying and giving for the furtherance of the gospel.