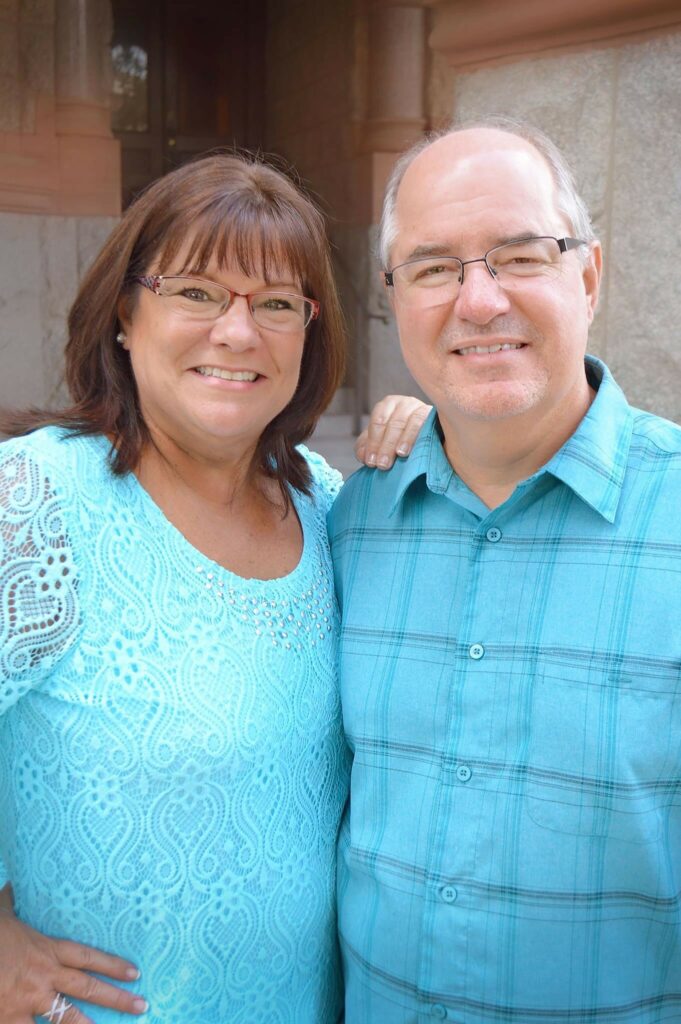 Bob & Dianna Ericsson
Association of Baptists for World Evangelism
January 2022
Friend of Sinners
The religious leaders during Jesus earthly ministry scoffed at Him because He ate with tax collectors and sinners. Jesus has been called the Friend of sinners and the Lover of our souls. On Sunday, February 13, Bob will preach in English and Spanish about our greatest Friend; the One that loved us so much that He laid down his life for His friends. We are planning a meal together after the Spanish service. We have not found any tax collectors to invite, but everyone is certainly welcome at our table.
Rotten Stairs
The baptistry that we use in our church building is a homemade DIY version. It is sturdier than some of the ones we used in Colombia, S.A. However, the baptistry steps were wooden and had served for many years. After our last baptism and upon further inspection, we found that the bottom 3 steps were about to give way. The wood was crumbling. So, we had to delay our baptism scheduled for this Sunday for a few weeks. We praise the Lord for three ladies who just completed their baptism class and look forward to being baptized soon. With ice on the ground still melting here in North Texas, we are very thankful that we have an interior baptistry with a portable water heater.
Love and Friendship
In Colombia, we celebrated a whole month of Amor y Amistad (Love and Friendship), but not in February and not particularly on a single date. The whole month of September was a celebration of love and friendship. I think we adopted that kind of inclusive attitude toward Valentine's Day here in our ministry. Don't worry. We don't humbug the romantic side of the holiday. We have enjoyed it from our very first Valentine's Day together on the campus of our Bible College in 1978.
Family News
Jonathan and Jessica are expecting a little girl in April, grandbaby #6 for us. Our first grandchild, EJ will graduate from high school in May.
¡Feliz Dia de Amor y Amistad!
Bob and Diana Ericsson